Tuesday, August 3, 2010
This came in the mail today. I instantly started smiling.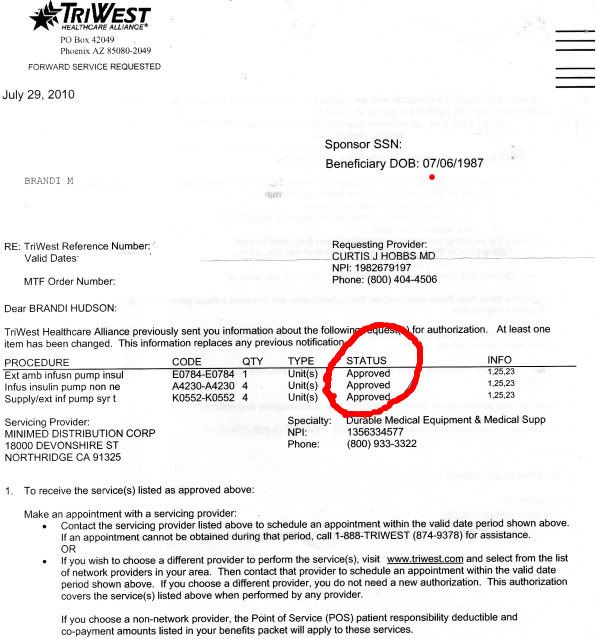 For those who follow me on Twitter or are fairly close to me know how much this means to me. I've been waiting to see if I could possibly switch from
OmniPod
to the
MiniMed Paradigm Revel
since the MM's reservoir is 100u's bigger than the OmniPod's 200u Pod capacity. Fellow Army wife, diabetic, and friend,
Cherise
, told me that TriWest would gladly approve it because they dislike the OmniPod system. She was right :) Now the suspenseful wait begins as the when I actually receive my new pump.
1 Comment:
A Beautiful Mind said...

August 3, 2010 at 6:34 PM

 

YAY I'm glad they approved it for you love!